Aluminium Double Glazing Ferndown
Aluminium double glazing is fast becoming the must-have option for Ferndown home improvements. These stunning windows and doors provide exceptional all round performance as well as exquisite style.
You will be able to enjoy your new double glazing for many years to come, as aluminium is the hard-wearing and durable option for fabricating windows and doors. In addition to this, thanks to its super natural strength, you will benefit from ultra slim profiles, increasing your views and enabling sunlight to flood into your home.
At Aluminium Windows Ltd, we work with state of the art aluminium double glazing, ideal for transforming your home, enhancing its beauty, security and efficiency. Aluminium windows and doors are unrivalled for their incredible qualities.
Luxury and Quality with Aluminium Double Glazing
Aluminium double glazing is a luxury option for your Ferndown home improvements. It is exquisitely designed to offer superior elegance and performance. Our windows and doors are manufactured by the industry leading brand, Smart Architectural Aluminium. This means you can have complete confidence in your new windows and doors.
They are precision engineered for quality and durability, ensuring your home will benefit from outstanding performance and style for many years to come. Our aluminium double glazing is low maintenance too, ideal for busy homeowners, wanting to keep their free time for more enjoyable activities.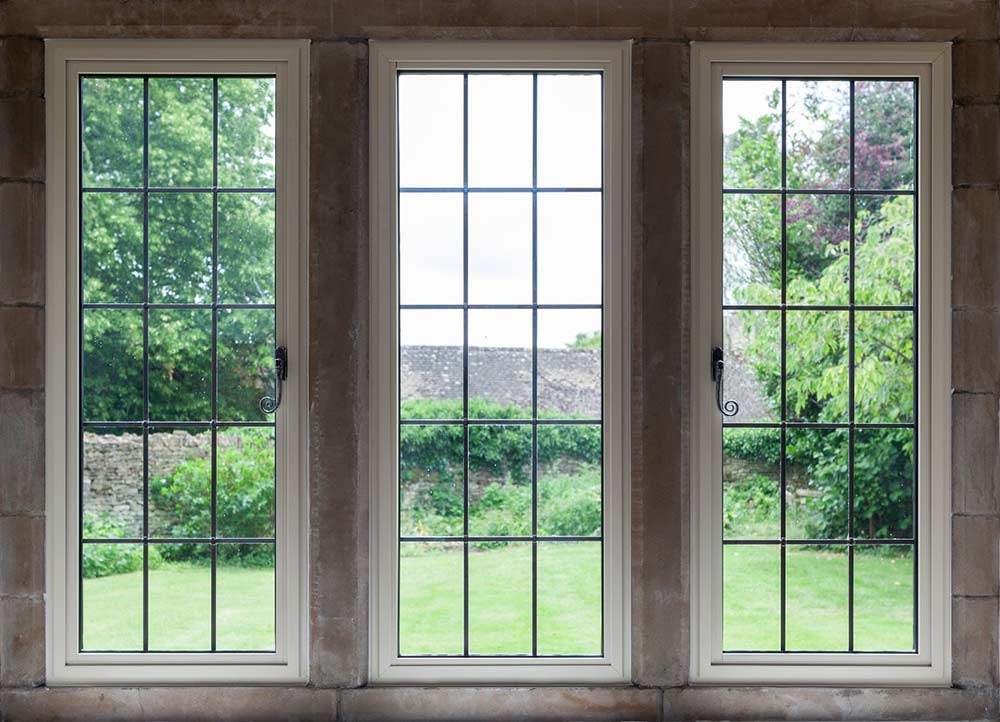 Impressively Secure Aluminium Double Glazing
Aluminium is one of the toughest materials for windows and doors. It is naturally strong and robust. This is great for creating those beautiful, ultra slim profiles, and it is also fantastic for ensuring complete security.
No other double glazing meets the standards of aluminium when it comes to protecting your home. These windows and doors are almost indestructible, and we fit them with advanced locking mechanisms to create maximum protection.
You will benefit from multipoint and shootbolt locking systems, creating a secure barrier against unwanted visitors. Choose aluminium double glazing for your Ferndown home to have complete peace of mind regarding the safety and security of your property and family.
Outstanding Thermal Performance
The Smart Architectural Aluminium double glazing profile features the latest technology to create thermal breaks which ensure cold transfer is minimised and heat is retained within your home.
This is coupled with advanced glazing systems to ensure that when you choose our windows and doors, you will benefit from outstanding thermal performance.
Our superior double glazing comes with Windows Energy Ratings which achieve, if not exceed, the expectations of Building Regulations, ensuring the efficiency of your home is maximised.
Carefully Customised Double Glazing
Our aluminium double glazing is available in a wide range of styles to complement the architecture of your Ferndown home. Every option is precision engineered for the perfect fit, and can be configured to provide a practical option for your double glazing.
You can enhance its character and transform your experience of your property with windows and doors which are stylish, and tailored to offer the perfect functionality.
Reflect Your Personal Style
One of the great features of aluminium double glazing in Ferndown from Aluminium Windows Ltd is that the finish is up to you. Our windows and doors are a luxury choice for your home improvements, ideal for creating unique styles and elegant designs.
With our impressive range of beautiful colours and a selection of incredible hardware, you will be able to create double glazing which reflects your individuality and blends in with the architecture of your property.

Expert Aluminium Double Glazing Installations in Bournemouth
Our team are highly trained and incredibly skilled, ensuring your installation is efficient and stress free. Throughout the installation, we will answer any questions you may have, and our team will take care of your home as if it was their own.
Upon completion, we will clean up the working areas, ensuring they are left in the same lovely condition we found them in. Every detail will be considered throughout your double glazing installation, ensuring absolute perfection and a safe and secure experience.
Double Glazing Installations in Ferndown from Expert Fitters
When you choose Aluminium Windows Ltd for your aluminium double glazing installation, you can count on unrivalled quality, superb customer service and the perfect fit for your Ferndown home. Our teams are all highly skilled and experienced, and they will make sure that every detail of your aluminium double glazing achieves absolute perfection.
We will come to your home and meticulously measure up for the perfect fit, and then once your new windows and doors are ready, our expert fitters will be on site at a time to suit you. They will take care of your home as if it was their own, and they will clean up after the work, ensuring it is left as clean and tidy as they found it. All just part of our service to Ferndown homeowners.
Customisable Aluminium Double Glazing
Our aluminium double glazing is available in a comprehensive selection of high quality colours. All of our options are applied with a highly durable coating that ensures they maintain their fullness and richness over many years. You won't have to worry about your windows peeling, flaking or discolouring over time or use.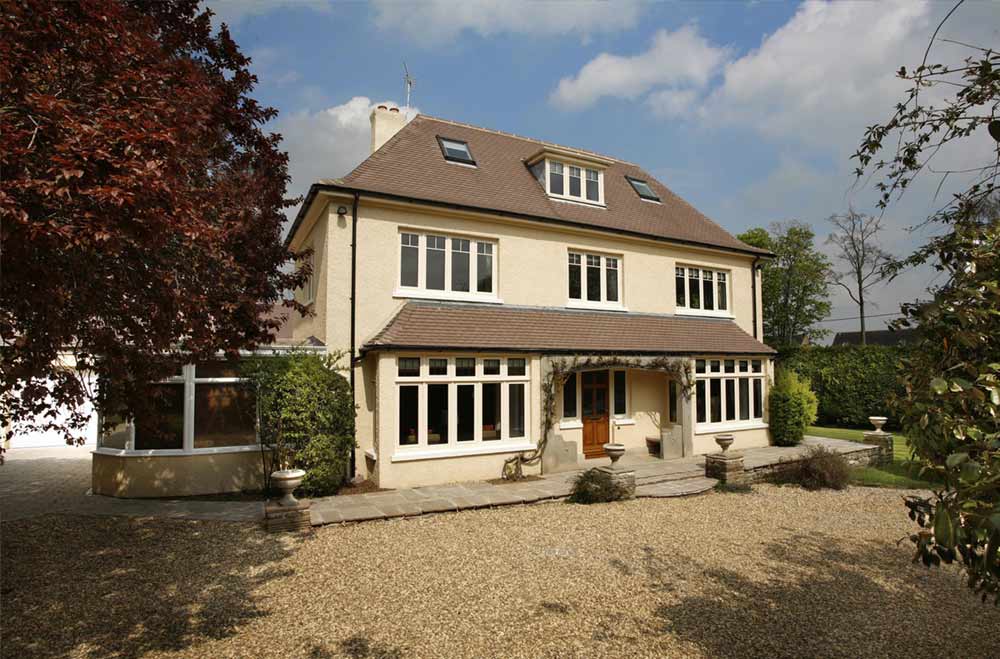 We also supply and install a range of quality uPVC windows, doors and conservatories. Visit Pure Windows to find out more.
Aluminium Double Glazing Prices in Ferndown
We offer excellent double glazing prices in Ferndown, combining quality and cost effective quotes for your home improvements. You'll be able to enhance your home in an affordable way.
Access a personalised guide price with our online design tools. Simply enter your specifications to find the ideal combination of options for your tastes and budget.
You can also contact us, and our friendly advisors will be more than happy to help you find the best aluminium double glazing in Ferndown to meet your needs.