Aluminium Double Glazing Bournemouth
At Aluminium Windows Ltd, we offer a vast range of aluminium double glazing options to complete your Bournemouth home improvements.
Aluminium windows and doors offer an exquisite finish to your property, featuring ultra slim profiles and stylish designs. Your home will be truly stunning with these double glazed options installed, and you will enjoy greater views and fantastic natural light influx.
Aluminium double glazing will truly enhance your Bournemouth home offering a combination of luxury, style and performance, far outclassing alternative windows and doors.
Innovative Engineering with Aluminium Double Glazing
One of the most wonderful qualities of aluminium double glazing from Aluminium Windows Ltd is that it features cutting edge technology and innovation. Our designs exquisitely designed and will provide a durable installation, making sure your new double glazing installation offers long term value for money.
Our windows and doors come from the industry leading manufacturers, Smart Architectural Aluminium. Renowned for their quality and their state of the art engineering, these windows and doors are at the height of double glazing and will transform your home both in style and performance. You won't have to settle for anything less.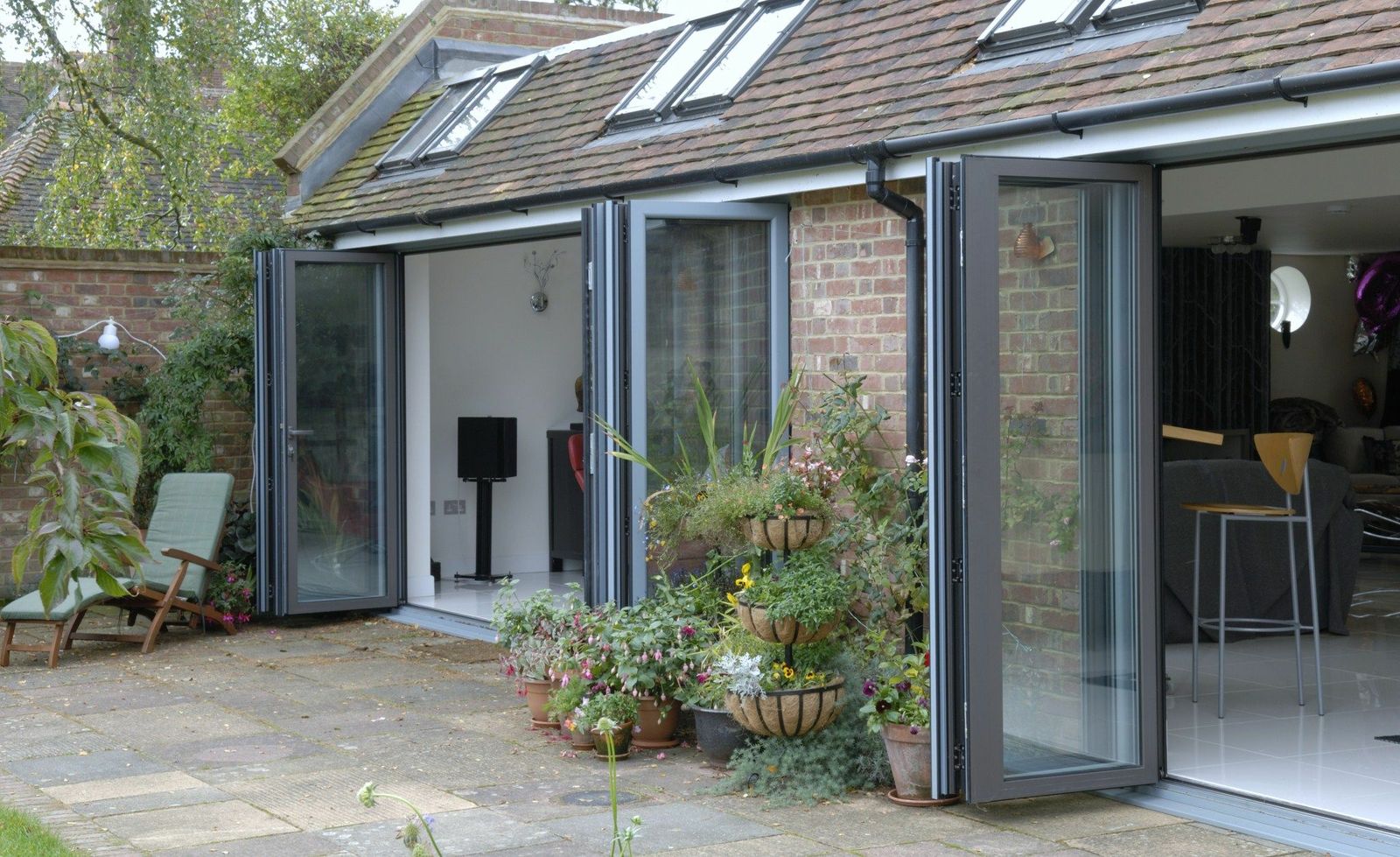 Ultimate Security with Aluminium Double Glazing
Aluminium is naturally strong, providing almost indestructible profiles. This creates windows and doors which are almost impossible to break into. Our double glazing is also fitted with advanced locking systems from FUHR, providing exceptional levels of protection.
When you choose aluminium double glazing for your Bournemouth home, you will be able to enjoy complete peace of mind knowing that these windows and doors offer ultimate protection against even the most determined of potential intruders.
Cutting-Edge Efficiency
Our double glazing from Smarts is precision engineered to offer impeccable thermal performance. The innovative design features thermally broken profiles which are designed to ensure minimal cold transfer. This means your home could remain warm and comfortable throughout the year, even during adverse weather.
You can count on exceptional energy efficiency, as our windows and doors not only meet the stringent standards set by Building Regulation, but they are also capable of exceeding them. Our aluminium double glazing will help your home stay warm and cosy no matter how cold it is outside. Enjoy more in your Bournemouth home.
Tailored to Suit You
Aluminium double glazing is the ideal choice for elegant and stylish windows and doors in Bournemouth. It comes in a vast range of stunning designs, and you are able to select the perfect operational features and configurations to create practical openings in your home.
In addition to this, we are double glazing experts, and our team will visit your home to take the most detailed measurements, ensuring that when it comes to fitting your new windows and doors, they are the absolute perfect match.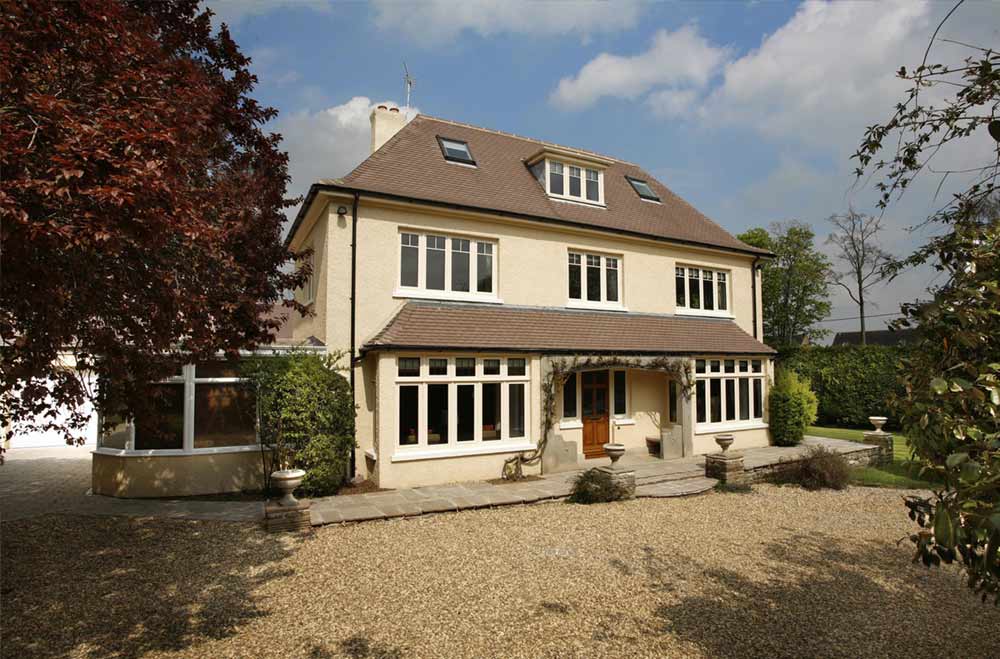 Stylish Aluminium Double Glazing Finishes
One of the many benefits of aluminium double glazing over alternatives, is that it can be customised with any one of countless colours to reflect your individuality. The colour finishes we offer will last for up to 25 years.
Your Bournemouth home can feature bright and bold windows and doors, or you can opt for a more subtle shade for your installation. We even offer a beautiful seaside pastels which complement the beauty of Bournemouth architectural style.
Expert Aluminium Double Glazing Installations in Bournemouth
Our team are highly trained and incredibly skilled, ensuring your installation is efficient and stress free. Throughout the installation, we will answer any questions you may have, and our team will take care of your home as if it was their own.
Upon completion, we will clean up the working areas, ensuring they are left in the same lovely condition we found them in. Every detail will be considered throughout your double glazing installation, ensuring absolute perfection and a safe and secure experience.
High Performance Aluminium Double Glazing
The market-leading aluminium profile utilised across our aluminium windows in Bournemouth enables them to achieve impressive standards of thermal efficiency, security, durability and performance. We make it easy for you to enjoy a premium home improvement solution that excels in all areas of window performance.
Customisable Aluminium Double Glazing
All of our aluminium double glazing are available in a wide range of high quality colours. All of our options are applied with a highly durable coating that ensures they maintain their fullness and richness over many years. You won't have to worry about your windows peeling, flaking or discolouring over time or use.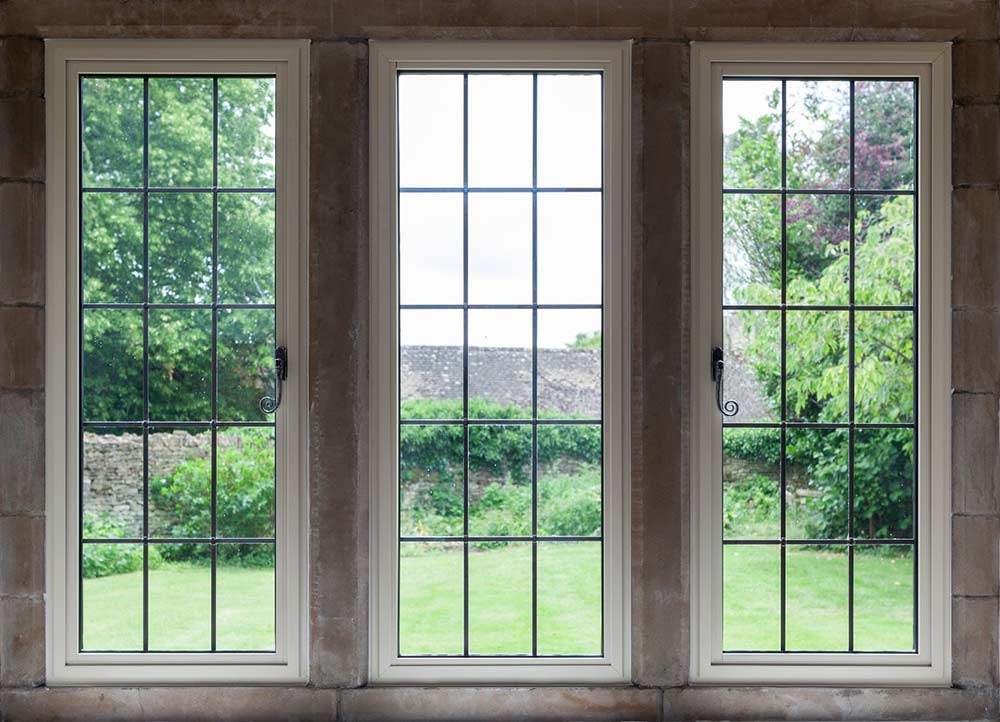 We also supply and install a range of quality uPVC windows, doors and conservatories. Visit Pure Windows to find out more.
Aluminium Double Glazing Prices in Bournemouth
Our double glazing prices are tailored to your choices for your Bournemouth home improvements. You can select the perfect combination of style. Take a look at our online calculation system, where you can access bespoke quotes based on the specifications you enter.
You can also get in touch with our friendly team who will be more than happy to help you find your ideal aluminium double glazing in Bournemouth from Aluminium Windows Ltd.