Superior Aluminium Windows Available in Bournemouth
Aluminium windows are a superior choice for your Bournemouth home improvements. They offer a range of qualities unmatched by alternative materials and they are inherently stylish.
Aluminium is a fantastic choice, as you will benefit from a wealth of design options, including bespoke styles which are manufactured to meet your every detailed requirement.
At Aluminium Windows, we specialise in stunning windows which are expertly crafted by ourselves. We fabricate our own windows, cutting out the middle man. This makes them far more cost effective than alternative options and it ensures you benefit from the absolutely perfect fit for your home.
Read on to find out more of what aluminium windows offer for your Bournemouth home improvements.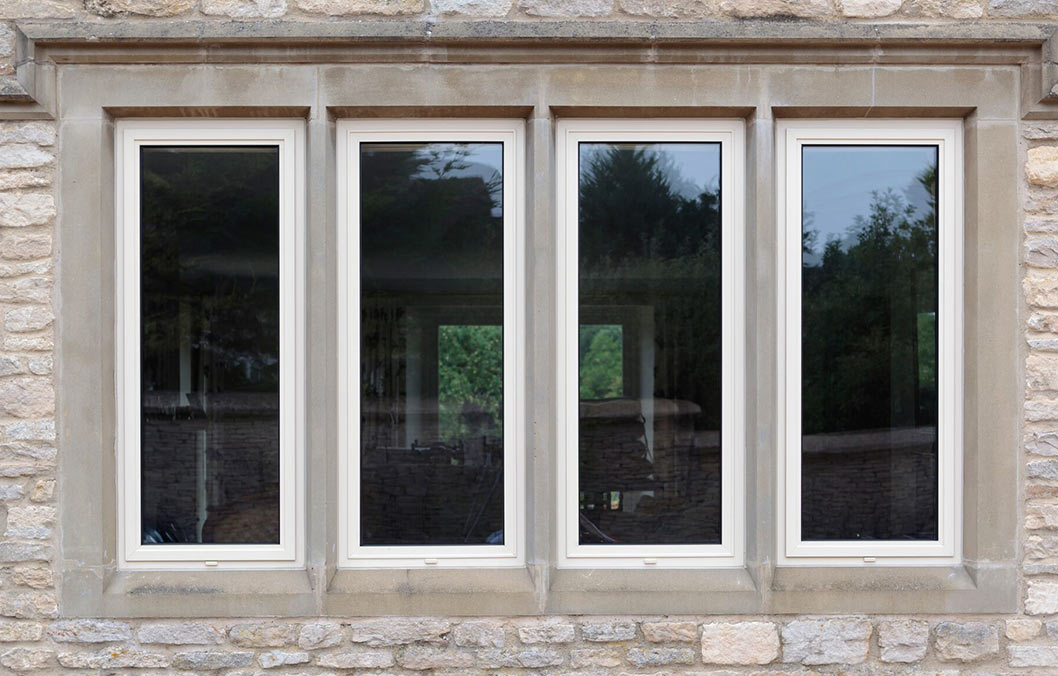 Eco-Friendly
Aluminium is the ideal choice for environmentally friendly double glazing. Our aluminium windows are fully sustainable, they are long lasting and as aluminium can be repurposed countless times, they are endlessly recyclable too. Aluminium is a superior material for your new windows, and it will enable you to achieve a more eco-friendly home than ever before.
Energy Efficient
Our aluminium windows are crafted from a thermally broken profile which features the latest thermal technology to achieve outstanding Windows Energy Ratings. We work with the leading Smart Architectural Aluminium profiles to create windows which offer superb energy efficiency, keeping your home cosy and warm on even the coldest of winter days.
Impressive Security
When it comes to your Bournemouth windows, you want to be confident that they offer the very best in security to keep your home and family safe. Aluminium is inherently strong and in fact, it is considered to be virtually indestructible. This is then combined with our high security locking systems for ultimate protection. You will have complete peace of mind knowing your new windows are approved by the Association of British Insurers.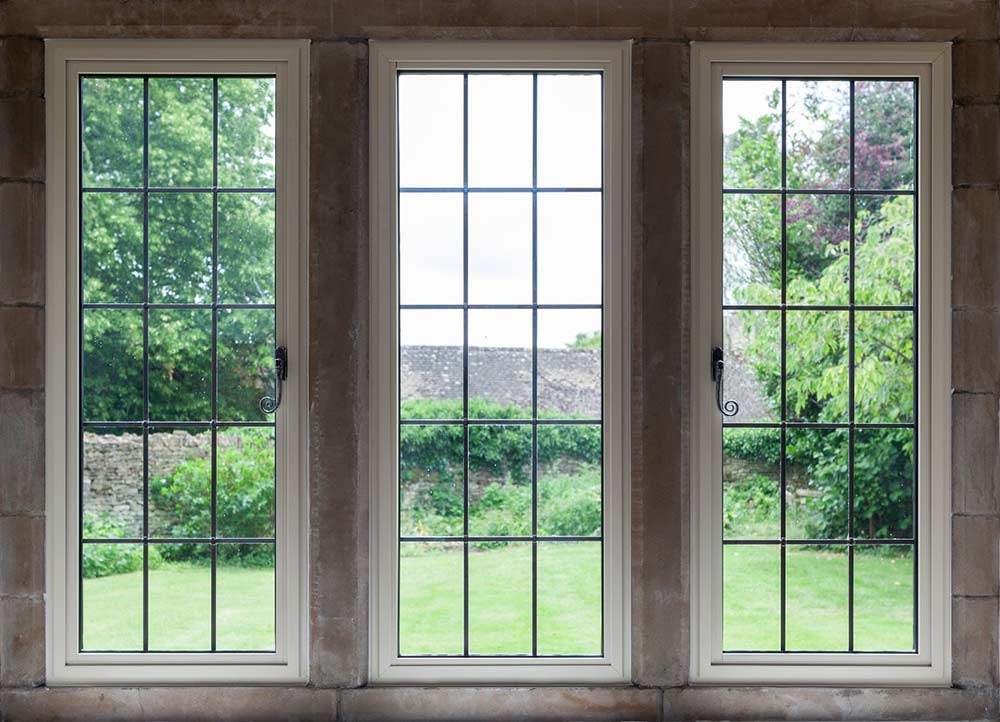 Perfect Designs
Our aluminium windows are crafted by our very own experts to meet your needs, so this means, if you are looking for casement windows, sash windows, bay windows, French windows or even completely bespoke windows for unusual shapes, we are able to fulfil your order. We are proud to be able to offer a full remit of double glazed windows to our customers manufactured on our very own premises, giving us complete control over every detail in the design.
Tailored Finish
Our beautiful aluminium windows are naturally eye-catching, but if you are looking for something a little special, then take a look at the extensive collection of RAL colour finishes we offer. You can truly reflect your individuality in your new window design, complementing your personal style. You can even opt for dual colours, enabling you to have one shade on the exterior profile to match your brickwork and another on the inside to complement your interior décor.
Designed to Last
Aluminium windows are designed to last, giving you all the beauty and elegance of the slim profiles, extended views and exquisite finish for many years to come. They are precision engineered using the finest materials to achieve a long term double glazing solution, helping you to make the most of your home and its inherent qualities.
Ideal Windows
No matter whether your home is a modern property with sleek, stylised lines, or a heritage home with period features, our aluminium windows can be tailored to be the perfect match. We are able to create almost anything you can think of to suit your property and its architecture. Aluminium windows are a great alternative to traditional steel windows, and with our quintessentially British collection of colours you'll find the one for you.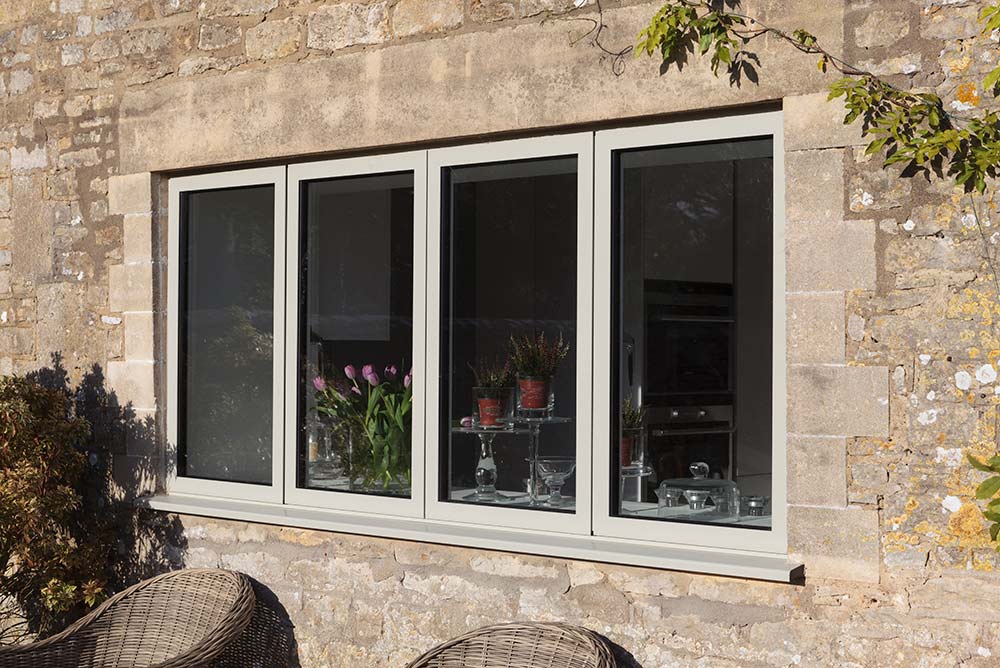 We also supply and install a range of quality uPVC windows, doors and conservatories. Visit Pure Windows to find out more.
Aluminium Windows Prices in Bournemouth
Our aluminium windows prices are unrivalled in Bournemouth, thanks to our unique position of fabricating your windows at our factory. This means that not only will you benefit from outstanding windows, but also incredible value for money too.
Contact us and our friendly team will be happy to give you the expert advice and guidance you need. We'll be more than happy to talk to you about your ideal home improvement solution.
We pride ourselves on having happy customers, so count on us to ensure your new aluminium windows in Bournemouth are truly exceptional in every way.