Aluminium Bi-Fold Doors
Aluminium Bi-Fold doors are one of the most popular home improvement products to come onto the market in the last ten years.
In Southampton they can be seen in domestic applications where home owners want to flood a room with light or perhaps make more use of the areas lovely sea views.
Commercially, they have opened up café fronts and give a continental style to Southampton's street scape. And this trend is set to grow. According to Palmer research, 2014 should herald the installation of more than 30,000 bi folding doors.
The Benefits of Choosing Aluminium
Of the many benefits of aluminium, strength and weight stand out. Aluminium is a fraction the weight of steel and yet so strong that profiles can be elegantly slim. Just compare an aluminium door to its UPVC counterpart and the decision is the proverbial no-brainer.
The light weight also means easier moving of sliding components and the versatility of aluminium makes configurations which include flying mullions a breeze to manufacture and install.
Some of the reasons that retail and wholesale customers come to Aluminium Windows Ltd are our quick turnaround of quotes (24 hours) and orders (2 weeks for the standard range of colours), and our prompt delivery service.
RAL Colours: Take Your Pick
Aluminium products can now be supplied in any colour you'd care to name. This means any RAL colour.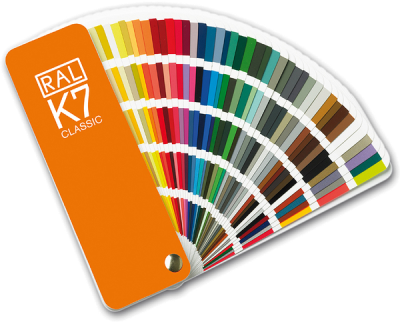 Aluminium Windows Ltd use their own powder coaters which reduces the usual lead times for special colours to days instead of weeks. Its no problem to mix colours too.
Why not have white or an off white on the inside and use the outside to make a colour statement that makes your home stand out from the crowd.
Energy Efficient
Time was that aluminium ran a poor second to UPVC for thermal efficiency. But, those days are over. Thermal profile breaks and modern glass innovations mean that you can achieve the highest ratings. And the strength of aluminium makes it ideal for those who want to cash in on the triple glazing revolution.
High Quality
Because Aluminium Windows Ltd of Southampton control the manufacturing process, they can assure their customers benefit from the exacting standards required to meet the challenges of salty seaside weather.
And one of the ways they do this is by using Smart Architectural Aluminium Profiles throughout their product range.
Smarts are one of the largest UK manufacturers of profiles and are at the forefront of technical innovation.
And with one of our bi folding doors you can say goodbye to expensive maintenance and service calls.
Unlike UPVC, aluminium movement due to heat is minimal, so the alignment of your doors will be maintained during the life of the product.
With a bi-fold door from Aluminium Windows Ltd, you can be sure you are getting a beautifully designed, meticulously made, strong and secure door that will keep you and your family secure and warm for years to come.