High-Quality Aluminium Windows, Ferndown
We are fastly growing as one of the leading suppliers and installers in the South for our outstanding products. We offer bespoke aluminium windows for truly competitive rates.
Our aluminium windows feature the very latest, innovative technologies including high-security locks, ensuring your commercial building is highly-secure. A high-quality Smart aluminium profile is accommodated into the design to achieve high-quality.
Our aluminium windows features a sleek, low density design, which are perfectly easy to fit to all homes.  These high-quality aluminium windows are triple sealed, boosting its performance, and come with high-quality glass for an overall high-quality finish.
Innovative Aluminium Windows in Ferndown
Curtain walling is fitted with press fitting to grant distribution between services without spoiling the beautiful aesthetics.
New aluminium windows achieve incredible low U-values, using the polyamide thermal break technology, which circulates heat around a building, translating into greater energy-efficiency. Double or triple glazing increases the overall energy rating. Using the innovative profiling system of Smart, we'll ensure your building stays warm and is thoroughly secure, yet achieve a contemporary aesthetic that provides unrivalled performance.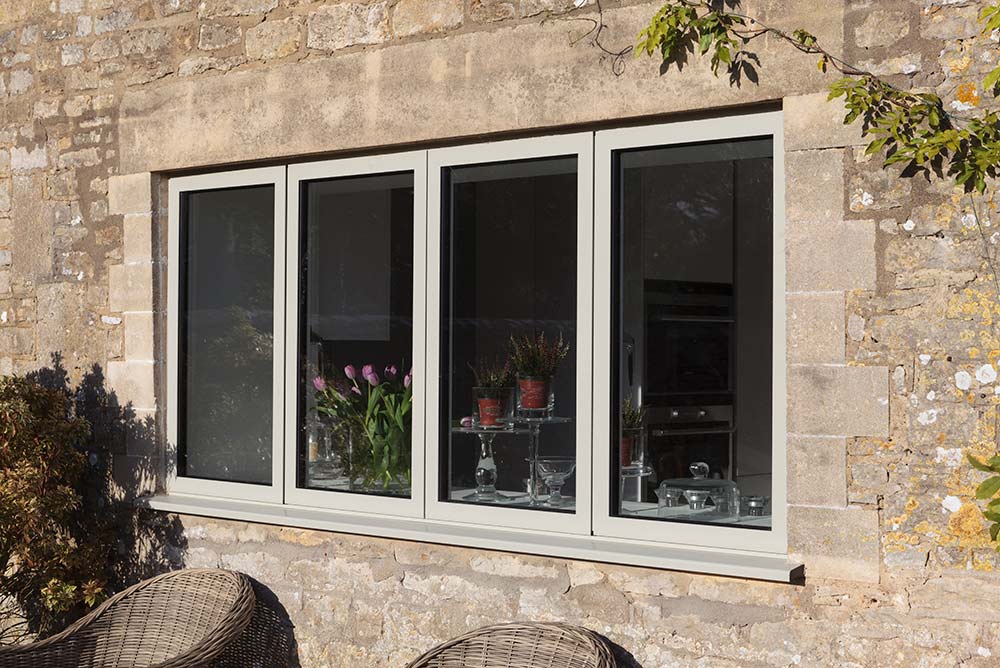 Aluminium Windows are durable, versatile and virtually maintenance free, making them a great investment.
High Strength
Aluminium is an inherently strong, robust material. Smart provides a multi-chambered profile for added rigidity.
Colours
We ensure that whatever colour is needed, we offer a match. Choose from 13 natural colours and 16 from the Smart. We are proud to offer the finest, most aesthetically pleasing aluminium front doors available on the market.
Light Enhancing
Our aluminium windows are one of a kind, allowing the utmost natural light to enter a building.
Condensation
The thermal break acts to reduce condensation by stopping warm air in its tracks.
Long Life Span
Our aluminium windows are guaranteed to last you thirty years at least. Sustainable, hard wearing profile throughout.
Curtain walling creates a dramatic yet practical facade, allowing a maximum of natural light into the room.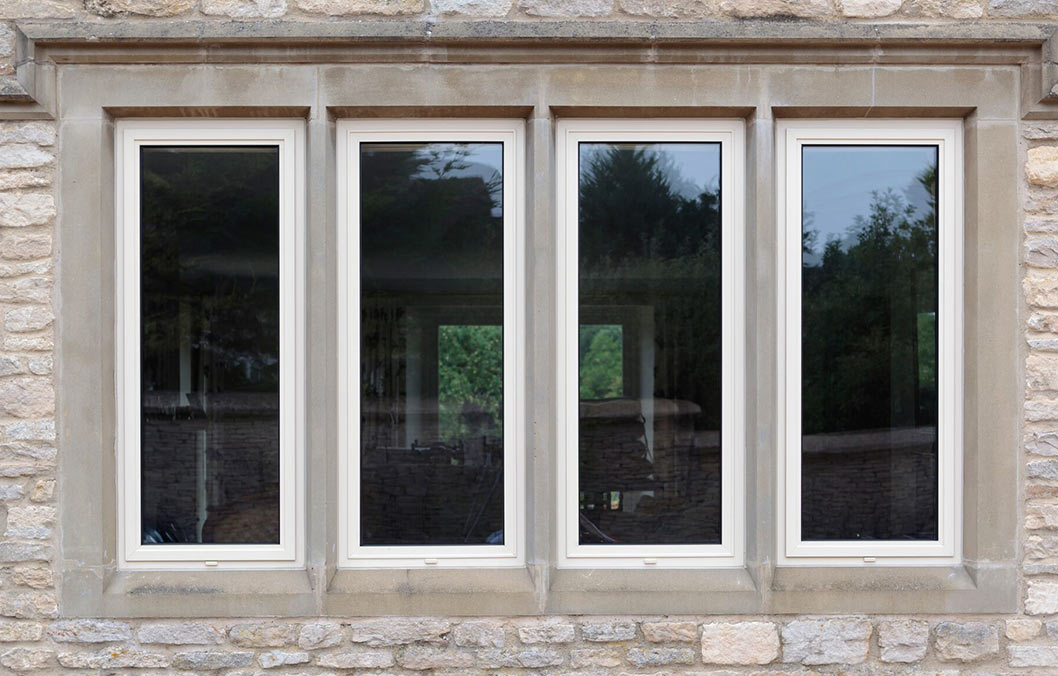 We also supply and install a range of quality uPVC windows, doors and conservatories. Visit Pure Windows to find out more.
Features of Aluminium Windows in Ferndown
Opting for contemporary windows can be a difficult decision if you have never experienced this type of material in the past. Our aluminium windows highly-adaptable to various different infrastructures, as it is sleekly designed and fully customisable, to which we will provide an efficient installation.
Although aluminium appears sleek and offers a low density, the inherent strength of the high-grade material itself provides an impressive frame to implement gorgeous glazed panes into them.
These windows feature slim sight lines and attractive contours, offering beautiful aesthetics close up and from a far distance. You can enjoy aluminium windows from either way you look at them or through them.
These are incredibly low maintenance, perfect for high-rise commercial projects and homeowners alike. Aluminium is a highly-sustainable, durable material, promising never to rust, scratch or fade over time, ensuring long lasting aesthetics and secure performance.
Aluminium Window Prices Ferndown
Here at Aluminium Windows Ltd, we have an innovative online quoting engine to offer you a tailored, competitive quote on double glazing, so head on over today to affordable prices!
Get in touch alternatively via the online contact page and complete the form with your details for contacting you on. We'll offer a callback within instants of your arrival.