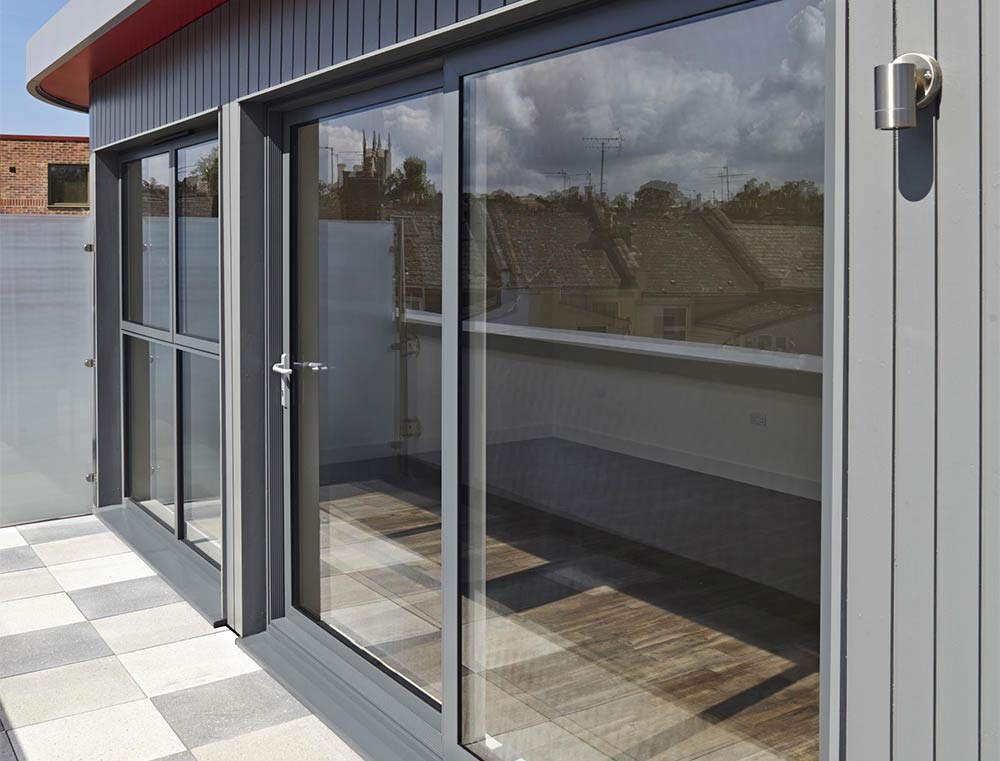 Here at Aluminium Windows Ltd we manufacture a wide range of aluminium patio doors that we supply and fit throughout the Ferndown area. Our aluminium patio doors will make a practical and attractive addition to your Ferndown home. The slim sightlines mean you they will contain higher glass to frame ratio than other patio doors meaning you will benefit from increased natural sunlight in the interior of your property.
Ferndown Patio Doors Prices
Not only do we provide exceptional quality in all our products we also offer great prices. If you are looking for aluminium patio doors in Ferndown, please contact us for a highly competitive quote. We are confident that we always deliver value for money.
Aluminium Patio Doors Benefits
Aluminium patio doors are perfect for the homeowner looking to gain an attractive addition and also link the interior and exterior of their property. Patio doors are a great way to link your home and your garden. Choosing aluminium means your patio doors will be strong, durable and attractive thanks to the market-leading profile from Smart Architectural Aluminium.
Aluminium patio doors are available in a fantastic range of colours. The RAL system means that nearly any colour is possible so you can achieve the look you want.
High Security
Our aluminium patio doors come with steel multi-point locking systems and toughened glass. Add to this aluminium's natural strength and structural stability and you've got a patio door that is a force to be reckoned with. Secure your Ferndown home today with our aluminium patio doors without compromising on style or aesthetics.
Aluminium Patio Doors Prices, Ferndown
The staff at Aluminium Windows Ltd are highly experienced with a wealth of knowledge of the aluminium industry. We manufacture our patio doors to your exact specifications meaning they will be perfectly suited to your home. Call us today on 0808 168 6717 to get a quote for your next beautiful home addition from Aluminium Windows Ltd.
Alternatively, you can get in touch with us via our online enquiry form should you require any more information.