Smart Architectural Aluminium: Our Manufacturer of Choice
Your aluminium front doors are the first thing visitors to your home in Ferndown will see. Make the best first impression by choosing a door that uses the Alitherm profile made by Smart Architectural Systems. Call us for more information.
The Alitherm profile stands out above its competitors because of the superb performance it delivers. Better protection, durability and thermal efficiency will be yours once we've installed new aluminium front doors in your home in Ferndown.
Modern and traditional designs can easily be achieved with our aluminium front doors. We will personalise the appearance of your product, so that it complements the architecture of your property. Design your door today by talking to our team.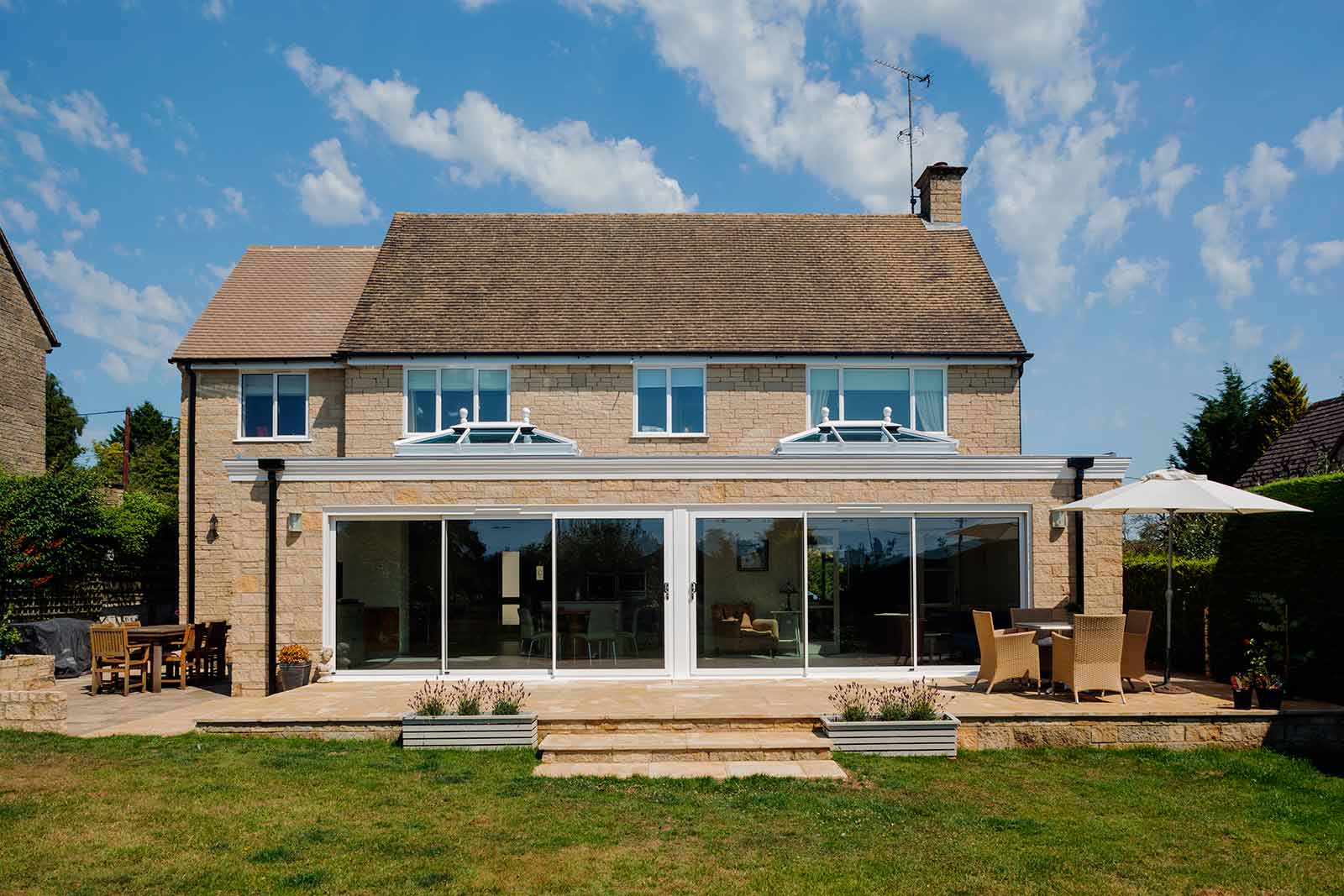 We Take The Stress Out Of The Installation Process For Our  Customers
We will fit your new aluminium front doors quickly and with minimal disruption to your daily life. Our team will fit your made-to-measure product perfectly the first time and leave your home in Ferndown free of mess once work has been completed.
We'll also take care to discuss the threshold options available. It's possible to install our aluminium front doors with a low threshold option that complies with Document M. This means that anyone who comes to visit will be able to access your home.
To keep your home in Ferndown protected from intruders, our aluminium front doors include internal beading. This feature will prevent unauthorised guests from lifting out the glass to gain entry. The security hardware used throughout will be extremely strong.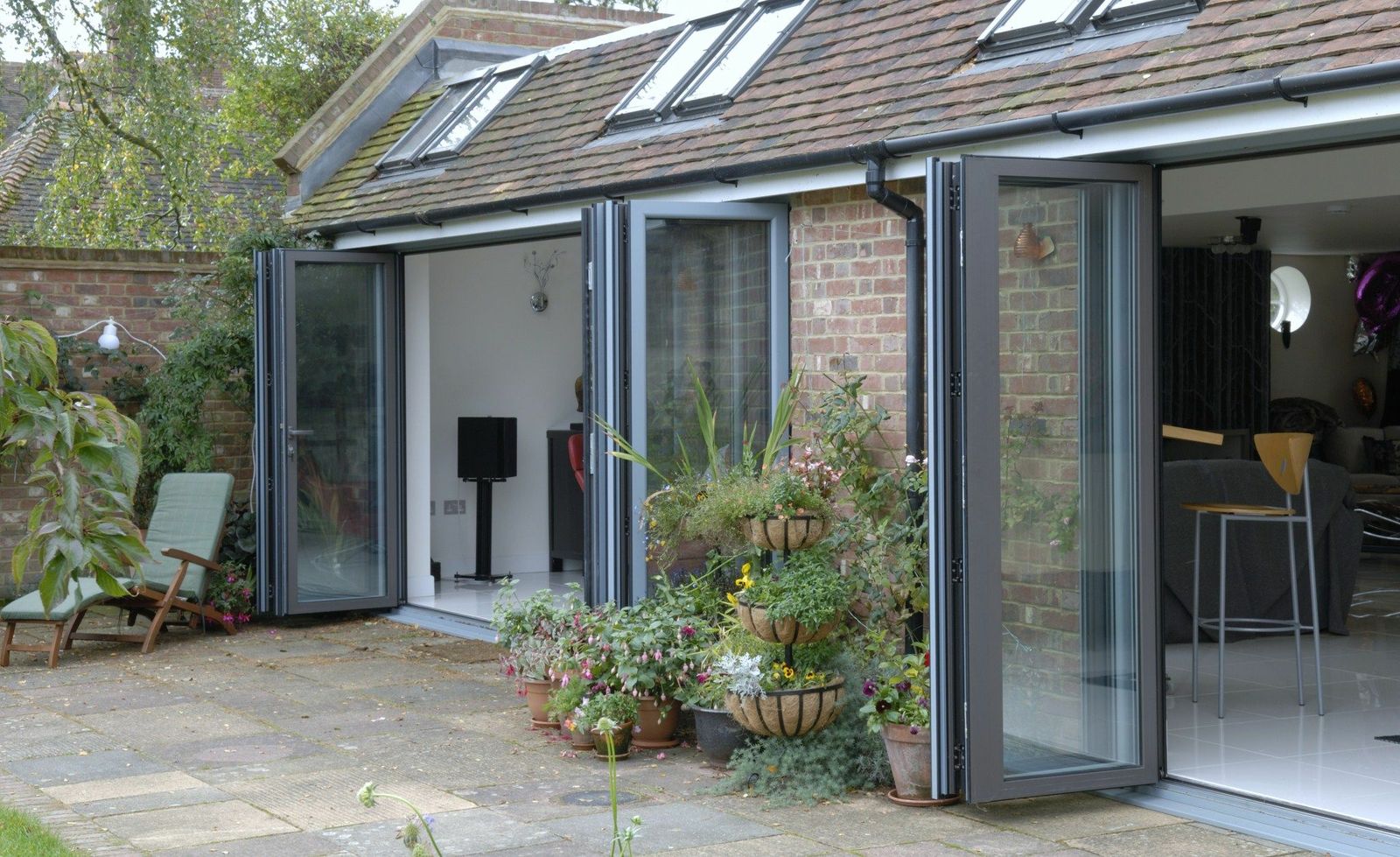 Enjoy Better Standards Of Thermal Efficiency
Your property will be warmer once we've installed one of our aluminium front doors. Better thermal efficiency will be delivered via a multi-chambered profile that traps heat to create a warm barrier. A polyamide bridge will help lock the heat in where it's needed to, resulting in smaller energy costs and a reduced carbon footprint.
You'll also be able to enjoy the benefits of an aluminium front door that is weatherproof. Cold draughts, sleeting wind and snow will remain at your threshold where they belong. Your home in Ferndown will be warm and free of problems caused by damp, mould or condensation. Our doors are also shockproof and designed to last.
Better Protection For Our Customers in The Ferndown Area
One of the benefits of aluminium is its sheer strength. This means that our aluminium front doors are extremely robust and excel at resisting impacts – whether caused by prospective intruders or the weather. A multipoint locking mechanism included as standard in your door will provide additional protection.
Your home will be safer once your new aluminium front door has been fitted by our team. Find out more by talking to our team today. We can discuss the hardware options available, so that your product is suitably tailored to meet your requirements. Why not explore ideas for your Ferndown home by calling.
Customise Your Door By Personalising It With a Colour and Finish
Your aluminium front door will be visible to anyone passing; it will be the first thing people see when visiting you in Ferndown, too. Create an individual and eye-catching style by choosing from our stunning catalogue of finishes and colours.
A choice of shades are available. Whether you prefer a neutral, bright or more subtle tone, we'll help you find the right match. Complete your design with a finish of your choosing, which will be sure to catch people's attention for all the right reasons.
No Need to Worry About Extensive Maintenance and Upkeep
You don't want to spend lots of your valuable time looking after your new aluminium front door – and you shouldn't have to. Our doors won't warp, flake or peel like a traditional wooden door and will instead retain their superb looks for a long time.
---
Aluminium Front Door Prices, Ferndown
Talk to the Aluminium Windows Ltd team today by calling us directly or sending a message. We will be able to answer any technical questions you have and provide guideline prices. Alternatively, make an appointment for us to come and discuss your requirements.