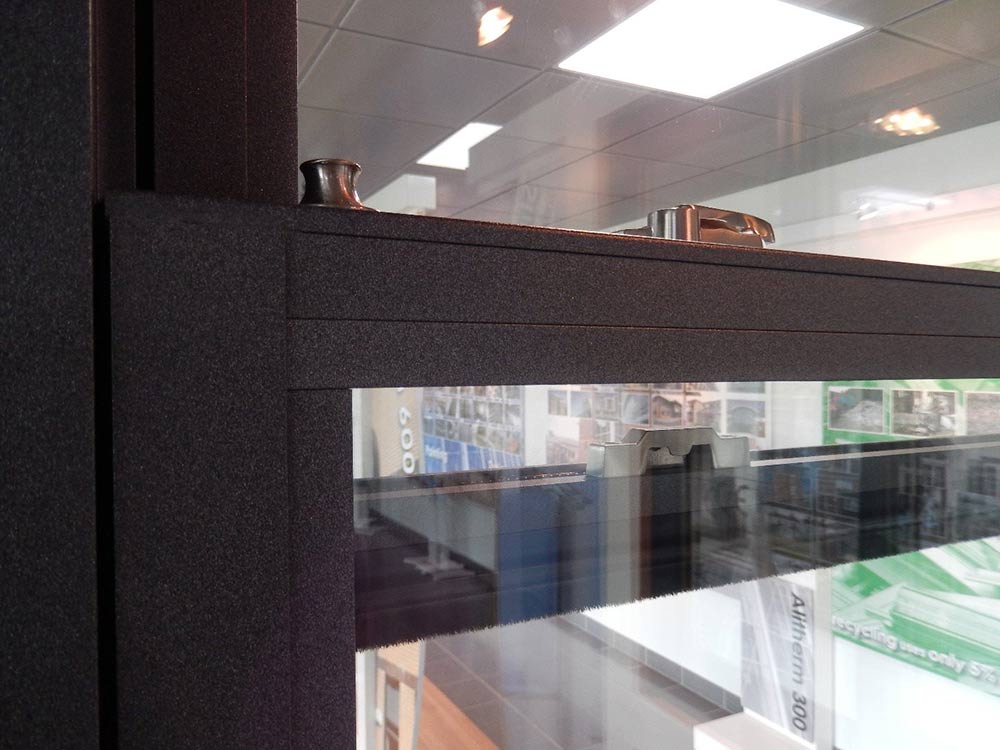 Cost Effective Aluminium Windows Prices in Ferndown
Aluminium windows prices are a truly cost effective way to enhance your Ferndown home. Our aluminium windows are state of the art and create a luxury aesthetic for your property, however, they are also high performance and durable, making them a great investment.
When you come to Aluminium Windows Ltd for your double glazing requirements, you can expect the very best products in Ferndown and aluminium windows prices that are highly competitive.
Our aluminium windows prices give you superb value for money in Ferndown. Read on to find out about the features and benefits these amazing double glazed windows offer and how they could save you money year after year.
Save Money with Aluminium Windows Prices in Ferndown
Aluminium windows prices are offset by the long term savings you make when you choose to have these stunning windows installed.
Our aluminium windows are constructed using the cutting edge Smart Architectural Aluminium profile. This incredible design features all the latest developments and technology in double glazing so that you benefit from the highest levels of performance.
One of the most cost effective features is the thermal performance. Our aluminium windows have a brilliant thermally broken frame. This revolution in aluminium double glazing creates a barrier that helps to keep warmth within your home and blocks out cold.
You will save money, as with the ultra low U values of our aluminium windows, you will find that you need to use less heating to keep your home warm, and as such, your energy bills will be lowered.
Aluminium windows prices in Ferndown are an investment in the energy efficiency of your home, saving you money, and they could even affect your EPC rating, adding value to your property.
Aluminium Windows Prices and Protecting Your Home
When you are looking for home insurance, very often you are asked about your double glazing, including the material, the locking systems and the condition.
New aluminium windows could help you to find a better insurance quote!
Our windows are superb for home security. They are manufactured from high grade aluminium, which has a natural strength and rigidity. This makes our aluminium window frames almost impossible to break, ensuring that getting into your home is a huge challenge.
We then fit our aluminium windows with the best, high security locking mechanisms available, creating an entrance that is almost impenetrable.
Choosing our aluminium windows is a superb way of ensuring your Ferndown home and family are safe and secure.
Our aluminium windows prices in Ferndown include all of these features and benefits, making them great value for money, and ensuring that you don't have to pay extra to protect your home.
Aluminium Windows Prices Tailored to You
Aluminium windows prices from Aluminium Windows Ltd in Ferndown are completely tailored to you, thanks to our extensive range of styles and designs.
We offer the very latest styles from Smart Architectural Aluminium, including stunning casement windows and innovative bi-fold windows, the popular home improvements. You can choose the perfect windows to complement your property from our sophisticated selection.
Each one can be completely tailored to your tastes and your home improvements budget. There are a variety of options for customisation. Select the perfect colour finish to tie in with your property's style and your own personal tastes from our extensive RAL range.
In addition to this, there are some brilliant hardware and accessories for your new windows, ensuring that every detail is exactly as you want it to be.
Our aluminium windows prices reflect the options you choose, so you can easily create Ferndown windows to meet your home improvements budget.
Cost Effective Aluminium Windows Prices in Ferndown
Aluminium Windows prices are a long term investment, giving you value for money year after year. This is because aluminium is such a hard wearing material for double glazing.
Our windows can withstand any weather systems, protecting your home, and it will never warp or rot. The colour finishes we use are so durable, that they will never fade blister or peel.
You can enjoy these stylish windows and the performance they offer, for many years to come, and maintenance is minimal too. No costly and time consuming repainting or sanding, our aluminium windows simply need occasional cleaning to keep them in perfect condition.
Aluminium windows are ideal for busy Ferndown homeowners!
Find Aluminium Windows Prices for Your Ferndown Home Improvements
Getting aluminium windows prices from Aluminium Windows Ltd in Ferndown is so easy. There's really nothing to it.
We have a superb team on hand to help you find the ideal aluminium windows prices for your tastes and budget, get in touch and see how we can help with your home improvements.