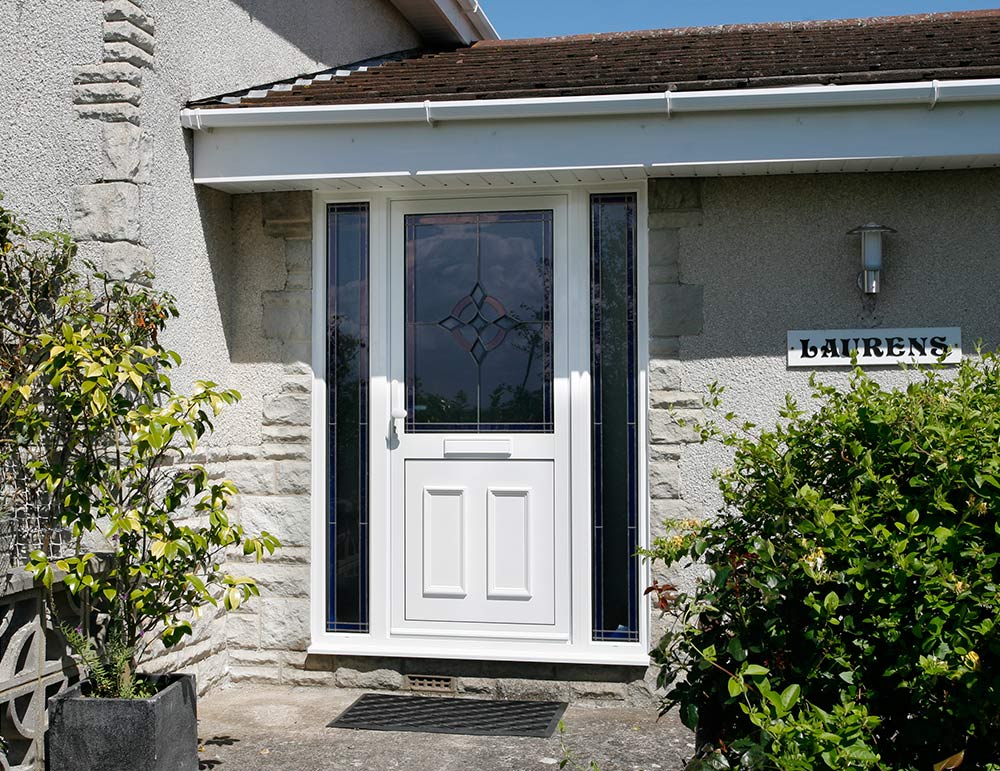 Aluminium front doors are an exceptional addition to any and all Poole properties, both modern and traditional alike. Excelling in thermal efficiency, security, durability and design there is no reason to settle for less.
Utilising the unbeatable aluminium profile from Smart Architectural Aluminium, all of our aluminium front doors offer market leading standards of performance and design. Enhance your Poole home today with a competitively priced aluminium front door.
Smart Aluminium Front Doors
Expertly combining function and form, all of our aluminium front doors feature the unrivalled profile from Smart Architectural Aluminium. This profile is the result of a computer aided design that specialises in achieving the most up to date standards.
Building a reputation in the double glazing industry, Smart Architectural Aluminium have become one of the leading suppliers of bespoke aluminium front doors across the UK. We guarantee a front door that will be a welcome addition to your Poole property.
Highly Secure Aluminium Front Doors
By combining an inherently strong and robust aluminium frame with high security, multi-point locking systems from FUHR, our aluminium front doors excel in ensuring your Poole home remains safe and secure, successfully deterring any would-be intruders.
The FUHR locking system is the result of over 150 years of innovation and evolution, allowing them to be completely in keeping with modern requirements. All FUHR locks specialise in eliminating any potential weak spots across the aluminium front door frame, guaranteeing ultimate home protection across the board.
Thermally Efficient Aluminium Front Doors
To ensure you enjoy a warmer, more comfortable home, all of our aluminium front doors feature a thermally broken, polyamide bridged aluminium profile. This effectively traps in pockets of warm and ensures that your Poole property stays warmer for longer.
This standard of thermal efficiency also allows you to benefit from reduced heating costs and a lower carbon footprint. This is achieved by your central heating performing to a higher standard, meaning you have to use it much less. Overall, this results in lower energy costs and lower energy use.
Aluminium Front Doors Prices, Poole
Get in touch via our online enquiry form to get a free, competitive aluminium front doors quote in no time at all. We are proud to offer highly competitive prices throughout the Poole area.
Alternatively, you can get in touch with us via this method should you require any more information on our front doors.