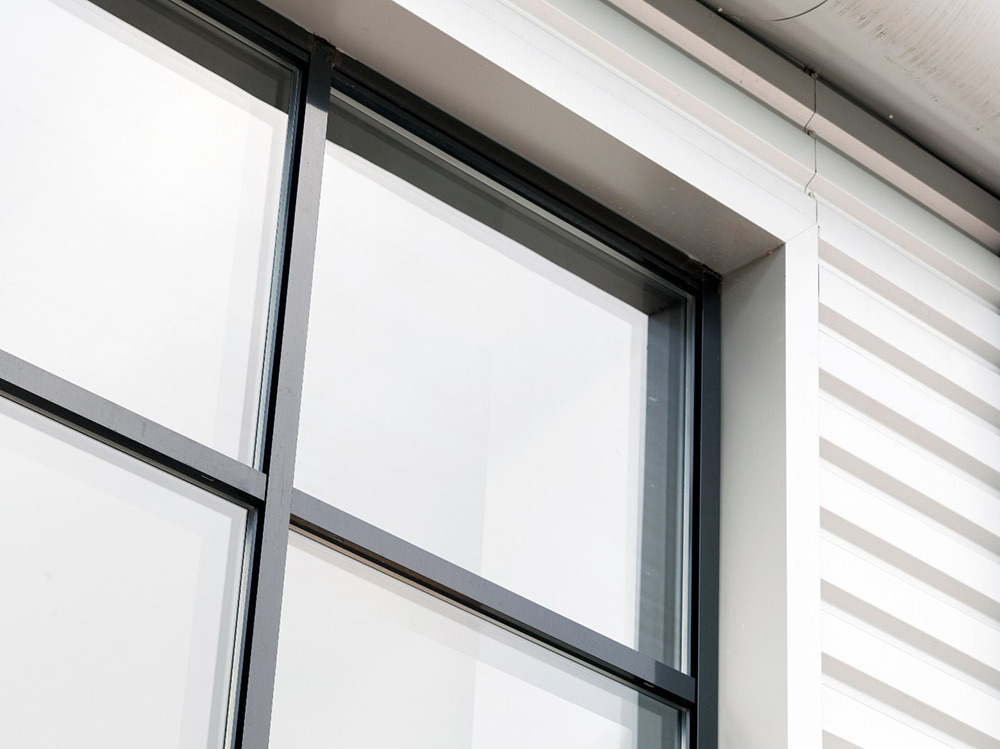 There are many advantages that you will benefit from when you choose aluminium windows. This has made them an ever-popular choice when upgrading your Ferndown property.
Aluminium windows have been an available product for some years now but with modern technological advances we have seen excellent improvements in the energy efficiency that they can achieve. Aluminium double glazing is now a superb option if thermal performance is one of your priorities and can achieve A window energy ratings thanks to the outstanding aluminium profile from Smart Architectural Aluminium.
Premium Aluminium Windows in Ferndown
When you think of double glazing you may automatically conjure an image of uPVC windows, however we truly believe that aluminium windows are not only a viable alternative but in many ways can surpass their uPVC counterparts. Offering durability, fantastic aesthetics and noise reduction, aluminium double glazing is a great option for residential and commercial properties alike, throughout Ferndown.
Aluminium windows are particularly popular with architects given how versatile a product they are. They are ideally suited to modern buildings and can help create truly eye-catching pieces of architecture that simply would not work using uPVC alternatives. This is because aluminium is light-weight, strong and mouldable. The slim-sightlines that aluminium windows provide also offer flexibility and complement rather than encroach on the style of the property where they are installed.
Whilst fantastic when used in commercial buildings there is much to gain for the homeowner as well. They are well-suited to many different styles of property and can really be the finishing touch that turns an average looking Ferndown home into a des-res. Available in nearly any colour that your heart desires we are confident that aluminium windows will improve your home.
Why Aluminium Double Glazing?
Aluminium double glazing is extremely durable and can last for up to 30 years and more.
The slim sightlines of aluminium windows allows you to create a stylish and attractive façade to your property.
Aluminium itself is a very strong and sturdy material.
For enhanced energy efficiency aluminium windows include thermal breaks that reduce condensation.
There are a multitude of different beading options to choose from.
Aluminium windows offer excellent levels of home security.
Aluminium is the ideal choice for wheelchair users or any instance where a low threshold is required as it is easily adapted and will retain its shape and form.
Superb Aluminium Windows | Ferndown Double Glazing
At Aluminium Windows Ltd we pride ourselves on the quality of our products and of the job we do. Choose from a huge selection of RAL colours. Our extensive product range will offer something for every homeowner and budget.
Contact us on 0808 168 6717 to find out more about the products we offer, or get in touch with a member of our experienced team, who will be more than happy to help with your enquiry.